Over the weekend, I got the following email about using pop culture references in a story setting:
I'm a grad student trying to write her first children's book.  As I go over my notes, I see a lot of references to events or pop culture from the 1990's.  They are funny anecdotes to me and people in my age group but, I don't know how to make it meaningful for my audience (2nd-4th graders).

Thanks in advance for the help.
Jac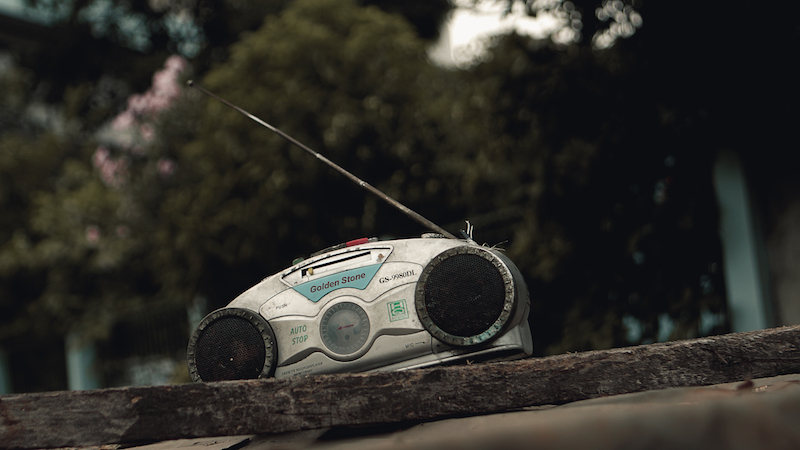 Remember Your Audience
While Jac is writing for a younger writing audience than some of my readers, the references question applies to every manuscript, from a picture book to a YA. And it is a contentious issue. Lots of people have very different opinions about references in the story setting.
In Jac's case specifically, I'd definitely say that setting the scene in the 90's might be a mistake, especially for an audience that young. Remember, you're writing for your readers, not for yourself. Not to mention, of course, that a 2nd or 4th grader is going to care about entirely different things than an adult. What kind of references are they? Movie? Music? World events? Those might be a bit outside the realm of your reader's awareness (or caring). It might be a good experiment to cut out the references and focus on the world of the story, the characters and the plot. Those are going to be much more interesting to your target audience, Jac, than anything you bring in from the outside world.
References in Your Story Setting: Options
While younger projects like Jac's might have less room for references, older projects, like middle grade and young adult fiction, have lots of opportunities for setting the scene with specific details. Overall, I've seen references tackled in four different ways:
References from our world are included in the manuscript.
References from our world are parodied in the manuscript.
References are made up for the purpose of the manuscript.
References are omitted entirely.
Let's tackle these one by one, both pros and cons.
References From Our World
If you use references from our world, you can make your story setting seem more realistic and seamless to your reader. They'll look around your book and see things they recognize. The inherent danger here, of course, is that your references a) might be totally irrelevant by the time the book is published and b) might make your book less attractive to future generations of readers. It takes about two years for a book to come out. All those manuscripts written a few years back that use a line, for example, like "You're crazier than Britney Spears!" are going to seem totally out of touch if they were to be published now. And teens have an Uncool-o-Meter that's finely honed. Let's not forget that, ideally, you're writing for longevity. Are your references going to seem hokey to a reader who picks up your tome in 10 years? 20?
Parodying References
If you are parodying references, you get your point across but your appeal will also be limited. You get the benefit of giving something a name, but when you parody, you assume your audience knows what you're parodying, so it's almost like using a real world reference, only one degree removed. I see some manuscripts that talk about "the latest social networking site, MyFace," or something similar. I'd say this presents the same problems as above, only you add in a very distinct cheesiness factor that might elicit a few eye-rolls from your audience.
Create Your Own References
If you create your own references, you might be dodging the reference bullet. All the names of movies, websites, music acts, colleges and maybe even cities are new to your readers. If you give your readers enough context, they'll get what you're going for. Like the bands in NICK AND NORAH'S INFINITE PLAYLIST… they don't really exist but you get what kind of music they play and that's pretty much all you need to know. I just finished Sarah Dessen's ALONG FOR THE RIDE, which made up names for colleges and totally immersed me in the world of the book by shutting out the "real world." I'd say this is my favorite elegant solution — at the moment, at least — for those who like using references. Make some up. You won't run into the issues outlined above and, if you give your reader enough context, they'll know exactly what you mean.
No References
If you use no references, you're avoiding all the issues. References can add something to your story setting if you need to pull in a simile or nail down a particular shade to your character or your world, but they're also not necessary. Plenty of books don't have any nods to anything outside the story. In Meg Rosoff's HOW I LIVE NOW, she's setting the scene with hardly any specifics about the outside world. The war that swirls at the heart of the story doesn't even have a name. By not using references, however, you do run the risk of creating an anemic environment. What's playing on the radio? Where do your characters point their browsers to research the hot new girl in school? It really depends on what kind of story you're writing, but some references, whether real or made up, can add some authenticating details to your world.
References Should Augment the Story
One of my personal pet peeves about using pop culture references in fiction is that they either seem tacked on to a novel setting, or they're obviously there to entertain the author's age group. This is distracting. In the spring, I read a rash of books where a "quirk" of the main character was that they loooooved watching 80's movies. Um. This reads like a quirk of the author, who loves John Hughes, and not a quirk of a character who was born sometime in the 90's, like that author's target reader was. I'm sorry, ladies, but 16 Candles is already irrelevant to most teens today.
Make sure your references augment the story but don't take over it, and make sure they're not limiting or tacky or more about you than your audience. I'd say that's my rule of thumb.
Is your story setting muddied with outdated references? Hire me as your novel editor and I'll help you identify what to keep and what to weed out.