"Am I writing middle-grade fiction or young adult?" This YA vs MG question is something I get ALL THE TIME from writers. So have you written middle grade or young adult fiction? Let's find out!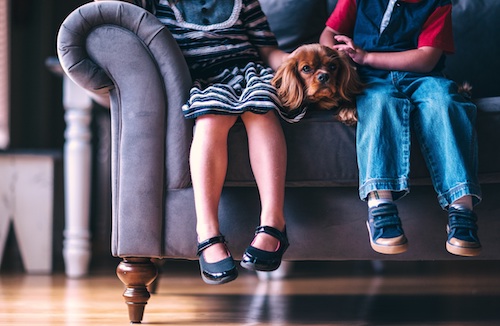 It is some variety of the following, which came from Jesse:
How would you classify a sci-fi adventure novel with 14 year old boy protagonist? Would that be upper middle grade? Lower YA? I've heard so many different opinions on the matter!
Ah, yes. The great "YA vs MG" debate. It rages on in many writer's minds, critique groups, query letters, and even submission rounds with editors. It seems like there are always books that ride the middle grade or young adult line.
Middle Grade vs Young Adult (MG vs YA)
My advice? Get out of that gray area! If you read a lot of middle grade or young adult books (and you should be reading both), you can easily isolate the difference. MG books are shorter than YA, deal with any "issues" or "content" (edgy stuff) but only secondhand (like the kid's mom is an alcoholic, not the kid herself), have less darkness and often a sweeter ending than most books for older readers, are sophisticated but still accessible for reluctant readers, are more open to curriculum tie-ins and educational content, and are written to appeal to 10-12 year-old readers, at their heart.
YA books are longer, darker, edgier, less about education and more about a riveting story (though MG should have one, too, of course), and written to appeal to readers 14+.
Middle Grade vs YA: You Must Decide
There are, obviously, gray areas and gray-area readers, say, ten year-olds who are really advanced and sophisticated, and teen readers who are still reading MIX books (a really fun line of girl-centric middle-grade fiction from Simon & Schuster). Or teens who don't want to read about edgy, risque content*. Sure. There are always exceptions.
But to give yourself the strongest chance at success (and publication), I'd urge you to follow the rules for the project you hope will be your debut, and decide whether you're writing YA vs MG*. Especially in this case.
When you're just starting to write either middle grade or young adult, you have to start out knowing which one you want to target. Middle school (where MG readers dwell) and high school (where YA readers live) are as different as night and day. Think about your daily cares and worries in middle school.
Tailor Your Theme to Your Audience
Now think about high school. You were preoccupied with completely different things, and your world, your body, your psyche, your emotions, your relationships with friends, family, and romantic others … all of it was very different from one to the next. (More on writing teenage characters.)
In middle school, kids care mostly about friends and family. They feel the pull to stay and be a kid, and also the need to grow up. They want to fit in and be accepted, but they're also forging their own identities. It's a very turbulent time. Plus, they're going through puberty, so hormones and enticing people of the opposite (or same) sex are just starting to cause major havoc. As for the future, most middle school kids just want to survive until high school.
In high school, kids are really individuating themselves. But now some* also drive, drink, have sex, bully on a really grand scale, and have to make decisions about college (and decide the rest of their lives, as they see it). They're facing enormous pressures from the social world, their families, themselves. Almost all of their childhood selves are gone, and they're trying on adulthood for size. That's havoc in and of itself, but a very unique type. This is a very big part of the MG vs YA conversation.
The YA vs MG Gray Area Doesn't Exist
These audiences are vastly different. Their worlds are different. Their mindsets, cares, hopes, and dreams shift perspectives when you cross from middle-grade fiction into YA. Sure, many things about the childhood/teen experience and many things about the human experience remain the same, but, in terms of relatability — which you really have to think about when writing for pre-teens, tweens, and teens — you are dealing with two different beasts.
In Jesse's case, I gave the following advice:
I would make your protagonist either 13 and call it MG or 15 and call it YA. There are two shelves at the bookstore: MG and YA. You don't see a shelf in the middle. Sure, there can be MG for slightly younger and slightly older readers (ditto YA), but you really do have to pick a side. Don't just go by the age of the character, either (though I would avoid 14, since it's such a cusp age between middle and high school). Go by level of sophistication, length of manuscript (MG is about 35k, YA more like 50k and up), and darkness (is there a lot of content, ie: sex, violence, etc., or a mature feel, ie: the last HARRY POTTER vs. the first one?). Use all those guidelines to help you pick one or the other.
And I stand by these words. Sure, you can say it's "upper MG" or "lower YA" or even the (detestable) term "tween," but the truth is, there are only two shelves at most bookstores: MG and YA. They're not going to build a special shelf just for your upper-MG/tween/lower-YA opus.
Pick a Category and Commit
There is a diversity of lengths and age levels and levels of sophistication on the MG and YA shelves, from really young MG to really old YA, but each of those books had to pick a side initially. You have to pick a side, too.
Only you can choose which writing audience your work is written for, but there is a fundamental difference between MG readers and YA readers, and that's where your thinking needs to start. That's the thought process I hope I've sparked with this post. Think of your ideal audience, then build a character and a story that they will relate to.
When I think of stories and of pitches, the ideal reader (and their ideal age group) are never far from my mind. And I do often try to tweak a character/manuscript to the right age when working with a writer. But it still needs to come to me knowing, at its heart, who it is written for…MG vs YA.
* ETA: To over-clarify, I'm saying that you should give yourself a strong chance of success by deciding whether your book is MG vs YA, and not hanging it in a gray area.
I'm not saying that you need to have edgy teen elements in your fiction. Even though I felt I was very clear, someone brought up an issue in the comments, and I want to address things like that, not just leave them dangling out there, unanswered. Just so we're all on the same — ahem, bad publishing joke alert — page. 🙂
Having trouble deciding whether you're writing middle grade or young adult? I can help you pick a category and tailor your novel to the right audience as your children's book editor.