You are currently browsing the archive for the Etc. category.
Traveling without wifi this week. See y'all on the 13th.
Tags: Etc.
Here's a great opportunity from two of my best friends in the real and publishing worlds. Martha and Melissa are Bay Area children's writing honchos and they stage events in the San Francisco region. If you don't happen to live in that wonderful part of the country, though, you may have another chance to interact with them and come to their (first) annual writing retreat. It has a mind-blowing line-up of editors and children's authors already in place. I'll let Martha and Melissa tell you more…
***
What is Speakeasy Literary?
We're a club of kidlit fiends.
We have a website: http://www.speakeasyliterary.com/
Membership is via application: http://www.speakeasyliterary.com/become-a-member/
Email us with a funny story and some information about yourself.
We invite our members to local events – like the Hunger Games showing [Mary's note: They rented out an entire movie theatre–I only missed it because I was in Europe…so I guess I can't complain!], editor dinners, kidlit drinks and our annual retreat.
The upcoming retreat is April 19-21 2013 in Lake Tahoe, CA. [Mary's note: If you haven't been to Lake Tahoe, you should go immediately. Actually, wait for April 19-21st, 2013. But seriously. Go. Make a vacation of it. YOU'VE BEEN WORKING SO HARD AND YOU DESERVE IT!]
http://www.speakeasyliterary.com/the-retreat/
Registration starts at $700 for two nights in a beautiful setting with all meals included and three one-on-one appointments with editors.
The faculty is ridonc [Mary's note: I'd ordinarily want them to clean up their copy and make it a bit more professional but, in this case, the only word really is "ridonc"] http://www.speakeasyliterary.com/the-retreat/the-faculty/
We also offer one scholarship:
Each year, the Society offers one member who would not otherwise have been able to attend the retreat the opportunity to attend at no cost. That member will have a private room in a shared cabin.
Applications for the 2013 Retreat scholarship will be accepted through December 31st, 2012. Members are invited to apply for the scholarship by sending the Society an email titled Scholarship Application with your full name and the following two attachments:
(a) A 200-word statement on what you hope to accomplish at the retreat
(b) the first 250 words of your manuscript and its genre
The recipient of the scholarship will be announced by January 15, 2013. Travel expenses are still the responsibility of the recipient. In the event the recipient finds they are unable to accept, an alternate winner will be selected. Please note that if you apply for and do not receive the scholarship, registration may be filled by the time you are informed. Therefore, if you would like to attend the Retreat and do not need the scholarship, we recommend registering.
***
Tell yourself, tell your friends, tell random people on the street. While no agents will be in attendance here (I'd put on a cheap disguise and try to sneak in but Martha and Melissa know all my tricks), this is a can't-miss creative opportunity!
Tags: Conferences
I'm going to go watch some fireworks tonight, have a birthday on Friday, and I'll be back with you on Monday, bright-eyed and bushy-tailed. It's a gorgeous day in Brooklyn and I hope you are celebrating your 4th of July with sunshine, family, friends, and good books! A special thank you to anybody with loved ones in the service today.
Tags: Etc.
Sorry wonderful readers–I've been traveling for a conference for five days and the weekend was really busy. Then I had a travel apocalypse getting out of Colorado. So I am giving myself a break this week. See you Monday!
Tags: Etc.
Sadly, I am not going to be at this one, but the spectacular writing guru and market expert Chuck Sambuchino is among the teachers at the Homeric Writers' Retreat and Workshop on Ithaca, Greece this August 2nd through 8th.
Here's more about this once-in-a-lifetime opportunity: writers will take sessions, get personal critiques for their work, and find time to write on an amazing island. The event is coordinated by editor & author Chuck Sambuchino of Writer's Digest and author Jessica Bell, award-winning fiction writer and poet.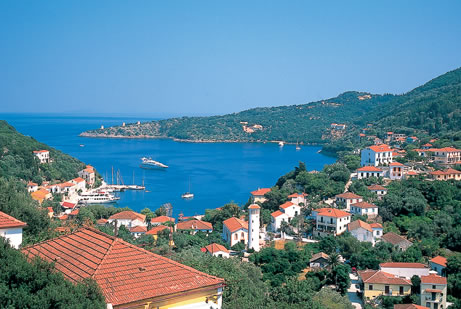 Attendees of the retreat receive the following:
A dozen different instructional sessions on how to write better and get published. These sessions include advice and instruction on how to find an agent, crafting voice in fiction, getting fiction and poetry published, how to build a writer platform, how to deal with editors, how to develop a great first chapter, how to write a novel/memoir synopsis, and more.
Multiple personalized critiques. Each attendee gets their first 50 pages critiqued, along with critiques on their synopsis, query and/or nonfiction book proposals.
Free writing-related books and materials.
Excursions on the Greek isle of Ithaca.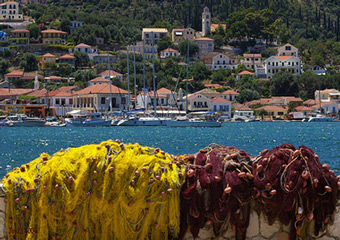 If you haven't made vacation plans this summer and just happen to be up for a writing adventure, please check out the retreat by clicking here. If you sign up, make sure to let them know I sent you!
Tags: Conferences
This Thursday, June 14th at 1 p.m. Eastern, I'm teaching my first ever webinar on crafting characters for MG and YA novels! This is something I consider very important to any novelist's toolbox, and so I'm very excited to give you the opportunity to join me. I'll focus on rendering complex protagonists, secondary characters, antagonists, and give YA writers a special section on chemistry and relationships in novels–that romantic element is absolutely something you have to think about if you're trying to enter the teen market these days. This webinar draws heavily on content I developed for my upcoming book–WRITING IRRESISTIBLE KIDLIT–which won't be out until October (from Writer's Digest Books). Here's your chance to get a sneak peek!
You've probably seen some of my posts about webinars in the past, and the same rules apply here. Registered students can call in via phone or log on with their computers to experience the webinar. Even if you can't make the time of the webinar, you will get a recorded file of it that you can view for up to one year after the event. All registered students, regardless of whether or not you can attend live, get the following benefits:
1) Every question you ask will be answered, either during the webinar or after.
2) Every student receives critique. For this webinar, you can send in up to 500 words of character description or interaction from your MG or YA novel for critique…this will help you really hone in on your character development and relationships.
Sign up for the webinar here. This will probably be my last one until the fall, so hop on this opportunity while you can!
Tags: Etc.
Two weekends ago I met Dr. Mira Reisberg at the Northern California Central SCBWI Illustrators' Day conference, where I gave a presentation geared toward illustrators marketing themselves. Mira is a former university professor who taught courses on children's literature and art and is also an award-winning children's book illustrator and author. Mira is now teaching online courses including the Hero's Art Journey, an interactive class starting June 4th (and lasting 6 weeks). The course is designed for very beginning to professional artists, and children's picture book writers and illustrators. Students will explore their own hero's journey while learning about a wide range of art techniques and materials, art history, mythology, and picture books in a fun supportive community. Guest video and written contributions throughout the course will come from Ashley Wolff, Marissa Moss, Elisa Kleven, Yuyi Morales, and Maya Gonzalez, in what Mira promises will be a transformative experience. She is also offering my readers a half off discount for $99.00 with this link http://bit.ly/InCDa0 You can find out more and contact Mira at www.herosartjourney.com.
Tags: Conferences
Sorry to close early, but I've gotten such an overwhelming response to my call for interns, that I'm almost at the point where I'd need to hire an intern to help me hire an intern. Keep in mind that I'll offer this opportunity periodically. Everyone who managed to get applications in, you'll hear from me next week about whether or not you've made it to the next round. I'll keep everyone's information on file for future intern calls. Thank you all for your responses!
Tags: Etc.
ETA, May 20th: I'm so sorry to close early but the call for interns is now closed. If you're interested to be considered for future internships, email me and I'll keep your information on file. But I've officially gotten more applications than I can handle.
The other day, someone asked me how I became a literary agent. I started out as a reader at Kimberly Cameron and Associates during the first year of my MFA program. I also interned at Chronicle Books. Then I started reading at the Andrea Brown Literary Agency and the rest…as they say…is history. Now, I can't offer you an agency slot or guarantee you a job, but interning for an agency or publisher is the #1 thing you can do if you're curious about publishing, agenting, writing, or the children's book world. It gives you insight into story and editing, as well as context for what other writers are doing. You'll also learn about the inner working of publishing by talking to your mentor about what's involved in giving notes to clients, pitching books, and negotiating deals.
In that vein, I'm looking for some interns now that I'm ramping up at Movable Type. This is an open call for all those interested in agenting, publishing, and writing.
You: College student, college grad, MA/MFA/PhD candidate who loves reading, giving notes, deconstructing story, and who wants to learn more about publishing and the marketplace. Ideally you have some knowledge of what's on shelves today, but are yearning to learn more. You are a writer or interested in publishing as a career.
Your location: Anywhere! This is a remote position and you'll work primarily over email. If you happen to be in the NYC area, we can have several in-person meetings.
Internship length: Six months minimum, more if it is a good fit, depending on your schedule.
Time commitment: I'm looking for candidates who can devote 5-10 hours per week to reading, putting together data, and otherwise corresponding with me. Only apply if this seems realistic–if you're about to get busy and know you'll have to flake out sooner rather than later, thanks but no thanks. We will set schedules and expectations as we begin to work together.
Responsibilities: Reading and responding to manuscripts, first and foremost. You should be very interested in editorial work and like the idea of putting your thoughts into reader reports (examples will be provided). The bulk of your work will be full manuscripts, but I'll also expose you to the slush pile. Then, depending on your other areas of interest, you will be helping me with editor correspondence, market analysis, marketing, idea development, etc. Every day is different for me–I am always reading, taking meetings, negotiating a deal, reviewing a contract, etc. You should be flexible and be willing to roll with whatever comes up. I want you to get the maximum benefit from this, so I'll give you tasks that correspond to your interests.
Pay: The good ol' publishing starting salary of free. Unfortunately, this is an unpaid position, but I hope to reward you for your hard work with access to behind-the-scenes information that will give you new insights into children's publishing.
Incentives: I'll offer you some editor contacts at publishing houses, a letter or phone call of reference whenever you're applying for a job, several phone calls over the course of our work together to discuss your questions or any pertinent issues that arise (if you are working remotely), and lunch on me if we ever happen to be in the same city.
Tags: Etc.
Whoops. Once in a blue moon, a day completely gets away from me and I don't blog, and that's what happened yesterday. Sorry. But good stuff is coming your way next week, including a big announcement. Enjoy this unexpected break. I took it easy on y'all this week. Not for long! I see more thought-provoking craft posts in your future! For now, sign up for my webinar next Thursday, May 10th.
Tags: Etc.